Hi all!
I have had my 2002 Infiniti QX4 for about 8 months now, have been reading forums on NPORA very often since I discovered it, and just today finally decided to make an account.
My R50 has the 3.5L engine, an automatic transmission, about 125,000 miles, a locking front differential, and a limited slip rear differential.  Also, I am fortune in that it has very little rust, especially for a Michigan vehicle.
Here is a picture of it on my very first wheeling trip from fall of 2015.  At this point zero mods had been made, bone stock.  This was the day that I realized what a capable machine it was.  And yes, that is a Hyundai Santa Fe behind it.  So no, I wasn't pushing it very hard that day.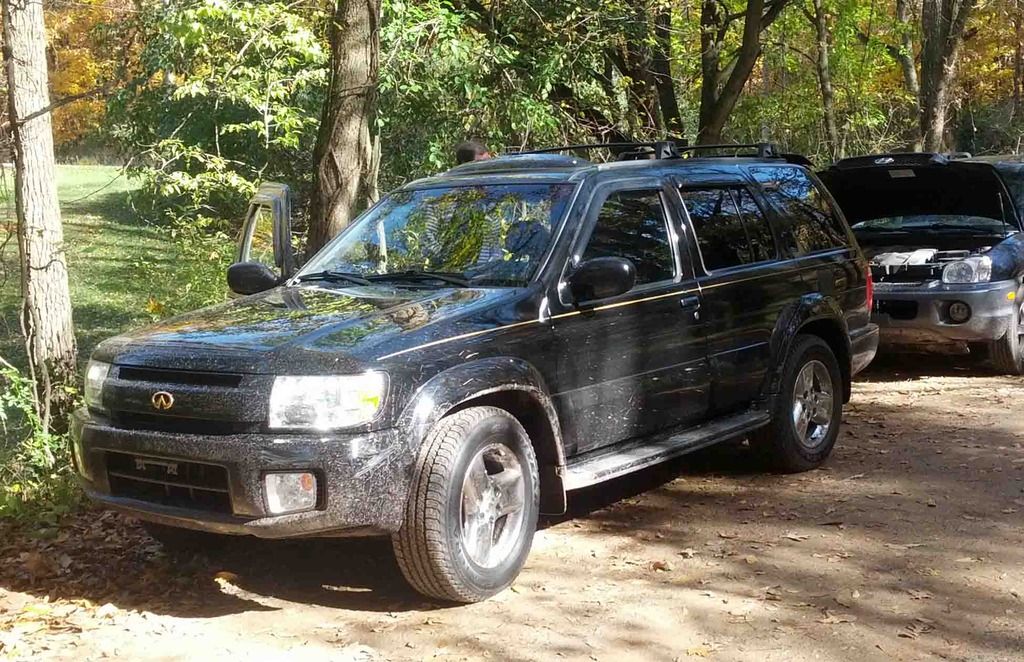 Since then I have done a couple of upgrades:
-Westin step rails (stock parts rusted away so I needed something, rock sliders were too expensive)
-Weather Tech floormats
-Tail light guards
-Reese trailer hitch
-Resonator delete
This is a picture of it a few weeks ago on my second wheeling trip.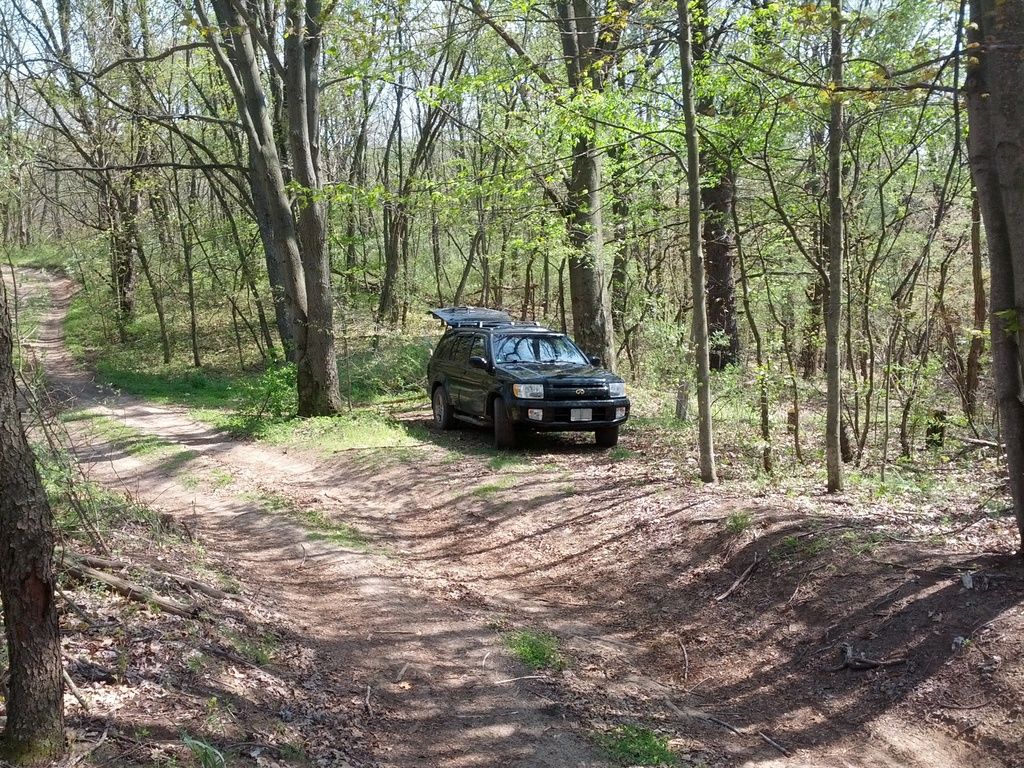 Now that the school year is almost over (only 4 more weeks!) and summer is upon us, I hope to get a lot more opportunities to go offroading and enjoy what the R50 is best at.  I don't know when it will arrive, but I ordered Fleury's spacer lift a couple of days ago - 2 inches rear, 2.5 inches front, so I'm looking forward to that.