It was a good day. Everyone seemed to have a good time. Some of us took some minor damage but everyone drove out and they did so uninjured
Jim's truck ran great. As Derek pointed out at the end of the day, it was still not 100 percent on the drive up but had been showing improvement every time we or I took it out and drove it. Jim said it performed great which not only is what matters most, but is also a far cry from the hard start and rough idle in the yard, to the eventual non=start after we got it to Derek's.
As other said, it was way to dry, "Mud Lake" was bone dry, if you look up the Tahuya run form a few years ago I believe there are shots of 87pathy, MudBathFinder and/or packie88 going through the mud hole that is normally there.
I wish I had video running when Jim pulled up to his resting spot for lunch at Mud Lake, he stopped just in time and was still the truck tipped quit a ways before deciding to remain upright. And again while leaving, because Jim caught a little are with the front end. This was just before the pick showing the front of Jim's truck, the back of Derek's and the Chevy 350 powered Toyota)
Next year? You bet! s said, a years notice should be enough to make plans for any one close and maybe even a few a bit further away
Here are some pics from the day (I have video but that will have to wait some)
Morning Meet in the Safeway parking lot: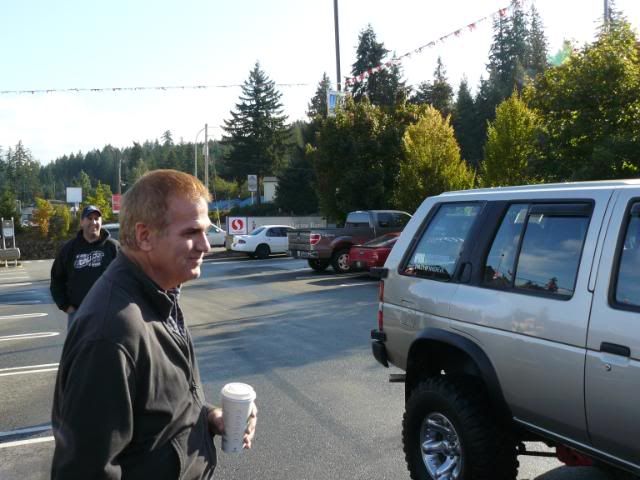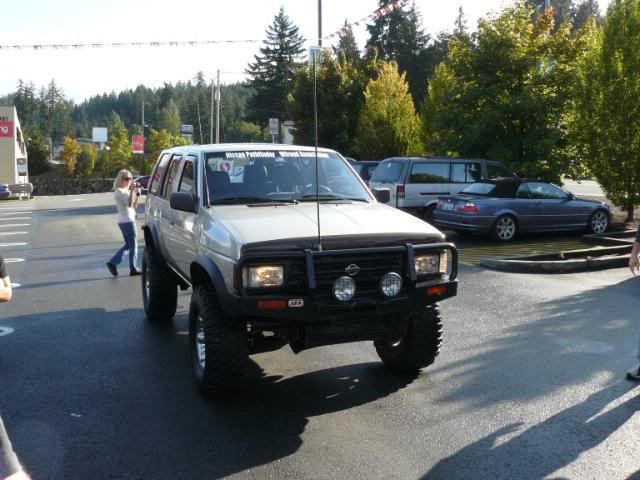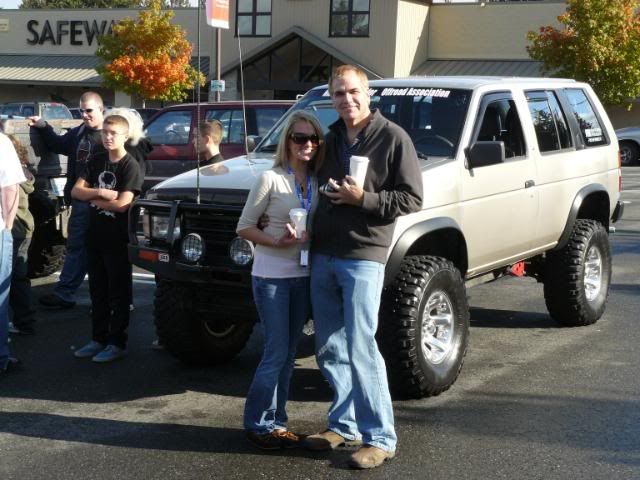 On the way to Tahuya: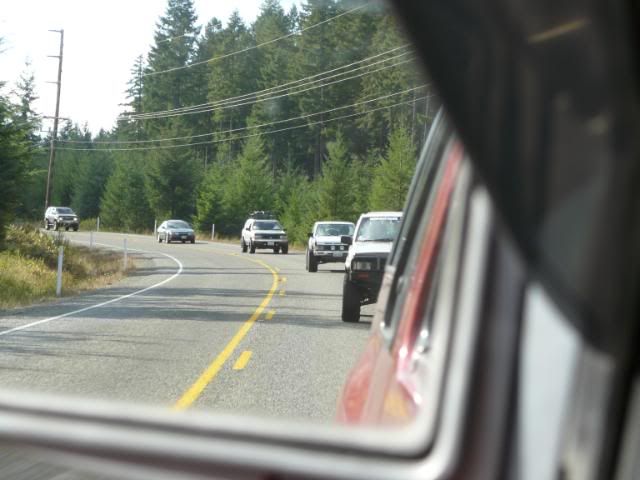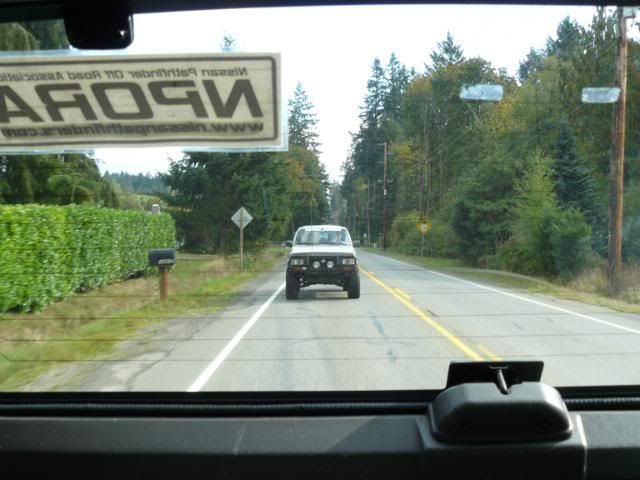 In the Trails: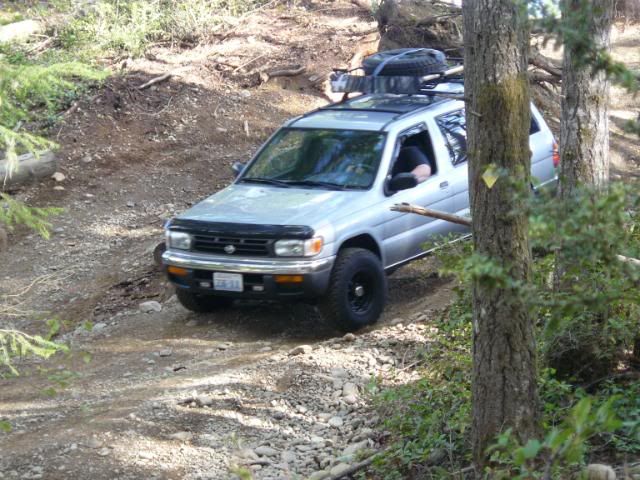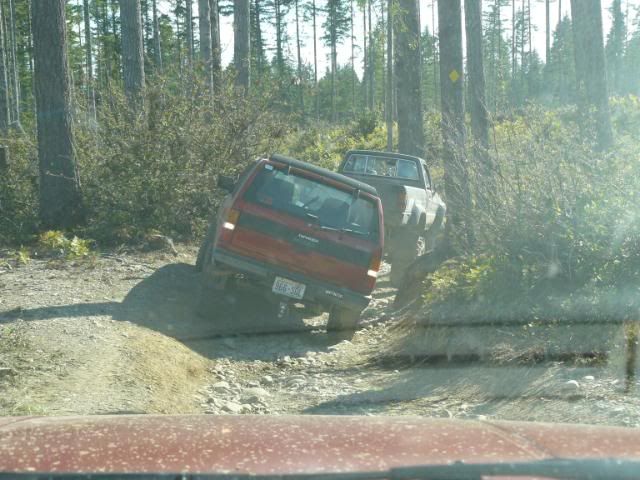 (Last one is the new guy we picked up leaving mud lake)